Home
Spectacular Daydream: The Musical!
January 17th, 18th, and 19th
An interactive choose your own adventure musical with the band!!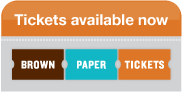 NEW VIDEO!!!
Weekly/Monthly Shows!!
Wednesdays (solo) at Tabor Space 10am Free!
Wednesdays (solo) at Alberta St. Pub 11:30am-12:30pm $5
4th Sundays at Alberta St. Pub with the band! $8
And of course 2nd Thursdays
10 years running! 5-7pm $5 suggested donations. Always a double bill with my good buddy Red Yarn

Supa Stupefying
is now available!!
And then get to dancing -- I mean it!
Spectacular Daydream!!
Or pick it up at shows or local music shops like Music Millennium
Super swell review of 'Spectacular Daydream'!!
"Moving on then, to the dreamier pair of albums, starting with Mo Phillips' Spectacular Daydream, which is a strong contender for Most Accurate Album Title of the year, as the Portland musician gives us a dozen songs that seem inspired by, or designed to encourage listeners to, sleep. It's not that this is a lullaby album, but the dreamy imagery (sample lyrics: "Your ears are made out of French toast") and lush and often mellow musical arrangements -- and guest artists including fellow Portland musician Red Yarn -- encourage a relaxed listen rather than active engagement. The prominent use of ukulele helps in this regard as well. In fact, thanks to a grant from Portland's Regional Arts and Culture Council, Phillips has turned the album into a ukulele songbook with elaborate drawings -- it's definitely the one album I'd encourage tracking down in physical format if you care at all about it. (The younger listeners in the 3-to-7-year-old target audience may want to color the illustrations, too.) Along with Pointed Man Band's Between the Waves and the Cardoons and Red Yarn's Born in the Deep Woods, Spectacular Daydream is the third in what has been an impressive 2017 thus far for Portland-based kids music." --Zooglobble
HEY EDUCATORS!!
Schools are starting to book my songwriting residencies for the coming school year... If you'd like me to come write some songs with your kiddos, connect with one of these great organizations that send teaching artists like myself into the schools!
Fun time video from our show at the Bing Lounge!
Occasional Yogurt is HERE!!
Well, that was rad! Thanks to everyone for coming out to celebrate with us -- that was so fun!!
"Resistance is futile." --Jeff Bogle, Out With The Kids/ Cooper and Kid
Check out this rad review of Occasional Yogurt from super awesome/acclaimed dad blogging machine Jeff Bogle:
"I like goofball music played well with a genuine sense of wonder and appreciation for the wackiness inherent in every single child. This is, pretty much dead-on, why Mo Phillips, a goofball Portland singer-songwriter, appeals so much to my sensibilities as a dad, big kid, and music lover. His songs and song titles (see new album title) make no sense on the surface or, frankly, just below it, his voice is far from what any sane person would consider perfect, and there is no discernible flow to his albums and yet…AND YET! my kids and I each gravitate strongly to his freaky-folk songs about being the "Champion of Sleepy Time," a sultry analysis of what's worth swapping in our school "Lunchbox," and falling in love with a couch named "Maria". It is impossible not to be charmed by the oddness of it all. Resistance is futile."
--Jeff Bogle
Hey Y'all!! For my weekly local shows click on the calendar page!
Whoo hoo!
"Mo Phillips' Monster Suit [is] one of our favorite discs of the year, one that refuses to stay out of the CD player for very long."
Jeff Bogle OWTK.com
We've been getting some rad reviews for Monster Suit.
"Phillips fills his CD with a tasty set of music that is distinguished by his delightfully askew sense of humor. The Portland, OR-based musician brings a sweet lo-fi kindie rock vibe that fits the tunes and makes the music a wonderfully charming listen for backseat kids and front seat adults."
--Michael Berick, L.A. Parent
"A super fun CD from Mo Phillips called Monster Suit. I'm seriously digging Mo's voice and rocking beats, and in fact my hips starting wiggling and my feet started shuffling within the first couple bars of track one… love it!"
-- Kidindependent.com
Don't be ashamed if you find yourself humming Mo Phillips songs even after the kids are in bed. This Portland dad has kids and parents in mind when writing his songs. Fans of indie rock will like his quirky melodies and both generations can relate to topics like bad dreams and the joy of riding a bike.
--Red Tricycle November 20th, 2011
Cool Interview with yer buddy Mo in the January 2012 issue of
NW Kids Magazine
Check it out at yer local or else follow this happy little link:
http://nwkidsmagazine.com/2012/01/january-2012/
Here is my weekly schedule that has been limited recently due to SO MUCH TEACHING AAAHHHHH!!!
Wednesdays from 5-6pm at The Oregon Public House
Fridays: 10am at Treehouse
2nd Thursday of each month: 5-7pm @ Mississippi Pizza! This show features not only myself, but Red Yarn and Johnny & Jason as well!! Together we all play as the super group, The Soggy Buns!
Check Out These Rad Albums!!
Please note: The Boat and Homemade are not "Kindipendent" albums. They are not not for kids, but they were not created with the our mini rockers in mind.